Mark Leeson
11-13 Regent Street
·
Mansfield Nottinghamshire
·
NG18 1ST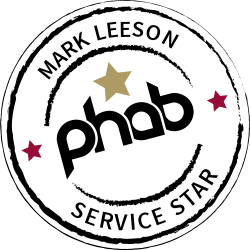 ---
---
Services
Cutting & styling
Blow dry
Long hair services
Bridal hair services
Hair extensions
Wig services
Perms
Gents' hairdressing
Hair treatments
Childrens' hairdressing
Colouring services
---
Biography
Mark Leeson is one of the most prolific hairdressers in the world with a career spanning over 35 years. His exceptional talent has led to him scooping the acclaimed British Hairdresser of the Year Award in 2014 amongst many other awards for him and his team. Today he trains and showcases his work all around the world.
Experience the Mark Leeson magic in one of two luxurious salons at Mansfield and Chesterfield. Whether you're after the ultimate in top-to-toe treatments, or simply great hair, you'll find it here.
---
Price list
View price list
---
Opening hours
Wednesday
9:00am - 4:00pm
---
Hygiene practices
Masks worn, always
Customer masks necessary
Visor worn, always
Hand washing between customers
Work surfaces disinfected between customers
Hand sanitiser used
Hand sanitiser provided
Single use towels used
---
Environmental practices
Disposable eco-friendly towels used
Disposable beauty paraphernalia used
We reuse and recycle
---
---
Reviews
J, visited over 1 year ago
Mark has created my hair styles for the last 30 odd years
He's amazing
I never chose my style or my colour but I'm so amazed by Marks choices of styles and hair colours
I trust him implicitly
He's the most amazing and talented person I know
I'm truly blessed to be a client of Mark Leeson
Add your review
Reviews are subject to approval prior to publication.
Only your review and your initials will be published; your name and email are stored securely and not released to the public.
Thank you!
Your review is currently pending approval from a member of the PHAB team. We'll reach out to you if we need any more information.